3 SERVICES
TODAS LAS  OFERTAS DE SERVICIOS , AQUI DEBAJO,
---
DELIVERIES / TRASLADOS  ( sample/ejemplo: )
INSPECCIONES PRE VENTA

1 Yacht Management SERVICES 2019
---
"El que cree que no se puede hacer, no debe interrumpir al que lo está haciendo". – – Proverbio chino–
"He who believes it cannot be done, should not interrupt he who is doing it." – – Chinese Proverb
PARA CUALQUIER CONSULTA PRE COMPRA O PRELIMINARES DE SU NUEVA CONSTRUCCIÓN, POR FAVOR NO DUDE EN CONTACTARNOS:  
Queremos ser su agente de yates en 2019.
FOR ANY PRE-PURCHASE OR PRELIMINARY CONSULTATION OF YOUR NEW CONSTRUCTION, PLEASE FEEL FREE TO CONTACT US:
We want to be your yacht broker in 2019.
---
WITH DELIVERY IN 2020 !!!!!! 50 METER STEEL ,…!!!!   BIG OPPORTUNITY 

SY Project Triton 2020 dely 50m steel
Project 18850 – 50m Steel – Project TRITON – General Arrangement 20180131
---
DIFERENTES SERVICIOS OFRECIDOS POR LMGNUESTROS SERVICIOS INCLUYEN VENTA, INSP. DURANTE LA CONSTRUCCIÓN , PRUEBA DE AGUA, DELIVERY Y OTROS SERVICIOS ESPECIALES A REQUERIMIENTO DEL ARMADOR,

DIFFERENT SERVICES OFFERED BY LMG
OUR SERVICES INCLUDE SALE, INSPECTION DURING CONSTRUCTION, WATER TESTS, DELIVERY AND OTHER SPECIAL SERVICES TO REQUEST OF THE SHIPOWNER,


SUPERYATES, MEGAYATES  A MEDIDA

SAMPLE:

SUPERYACHTS & MEGAYACHTS CUSTOMIZED

SAMPLE: 
FOR OTHERS MODELS OF SUPERYACHTS ???

MORE / MAS ???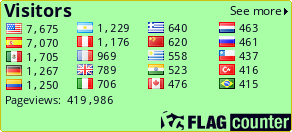 Dear visitors:  Interested in work with us ???

| | |
| --- | --- |
| | |
| | |
| | |
---
---
---
THANKS / MUCHAS GRACIAS
NB: ONLY SERIOUS AND REALLY BUYERS  OR AUTHORIZED MANDATE
---
 TOTAL VISITORS   YEAR :
---
Clarification:
We are the facilitator , not the Buyer / nor Seller.      Final contract will be signed between the Buyer and the Seller.
We give not guarantees nor to the Buyer, nor to the seller or the transaction between both.    All due diligence is the responsibility of the Buyer and of the seller, all the information send between the buyer and the Seller are subject to verification of both to themselves, and under their responsibilities.
The author of this informative document cannot be held responsible for any misdeclaration or unavailability of products by the sellers/ funds or cash by the buyers /or persons that signed the contract.    We only try to close the deal at our level best.
Ces offres ne sont pas contractuelles. Toutes les spécifications sont données de bonne foi et sont offertes à des fins d'information uniquement. La société d'éditeur et ne garantit ni assume aucune responsabilité légale ou la responsabilité pour l'exactitude, l'exhaustivité ou l'utilité de toute information et / ou des images affichées. Produits inventaire, les spécifications et les prix sont sujets à changement sans préavis. Aucune partie du texte et / ou les images utilisées dans cette brochure ne peut être reproduite sans le consentement écrit de l'éditeur.